Great fun this weekend. After the park on Saturday, we went to Petsmart to get some of our favorite liver treats. We got some major loving at the store. We also saw some kitties needing new homes. Gave them a good sniffing over. We walked up the shopping area to Starbucks. We chilled outside in the cafe area while mom went inside to get us refreshments. We got some pets and more loving from other Starbuck customers. We also had a yummy lemonade/strawberry frozen drinky to cool us down, plus we had a few bites of mom's rice krispy treaty. Yum! We hope to do this every weekend!
At the park we saw a snake at the creek bank! Yikes! Mom jumped more than the snake when we saw it. We also saw a cool turtle who was just chilling.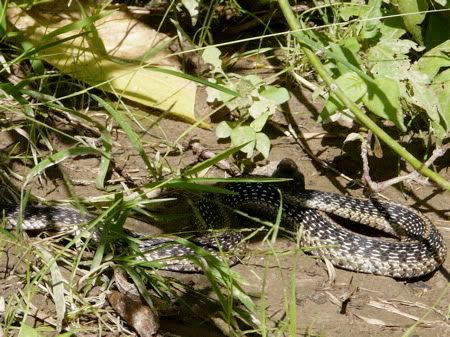 Lilly cat has been hanging in the back yard with us in the evenings. Very cool! She never has come outside before, but has been exploring her world (mostly on the back porch!).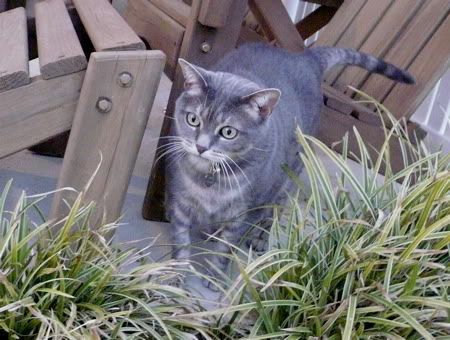 Most evenings she doesn't want to come inside now. New world.....that is until winter sets in probably!