We went on a lovely road trip to the beach again a couple of weekends ago. This time we stayed in a house, because the hotel we were staying in no longer allows dogs as guests (hopefully not because of us!). It was a really lovely house, and we had lots of room. We loved running up and down the steps, and spreading out on the couches and beds. Unfortunately, a good part of the time it was pouring down raining. We spent one whole day chilling in bed, which was kind of nice, but we would have loved to spent the day on the beach. We did manage to get some beach time, take some lovely walks, and rode some waves! Road trip! We are always ready to go! Hopefully next time we see more sunshine!
Beach bunnies...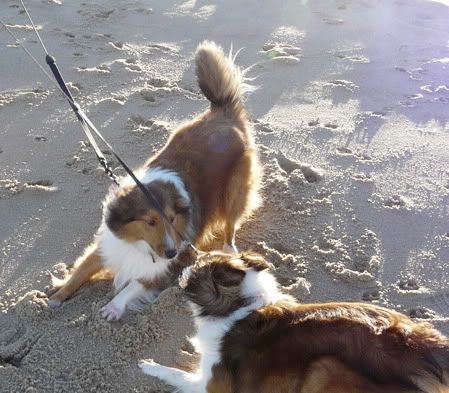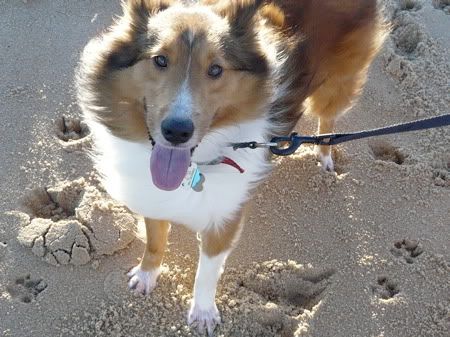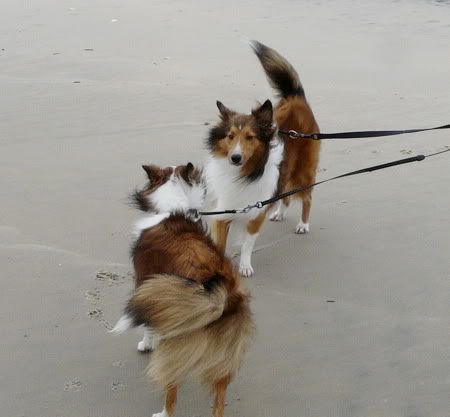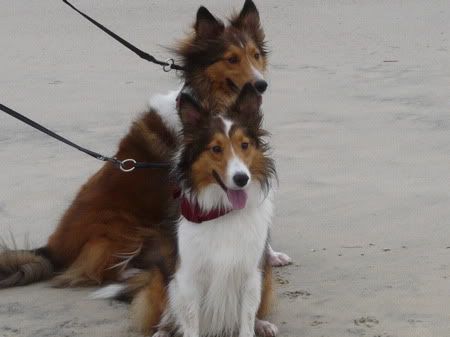 A little wet....
Enjoying the house....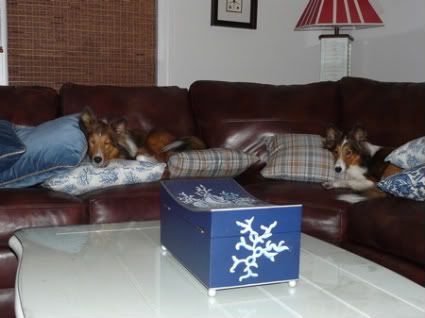 Aiden got ice cream on his nose somehow when we were on the boardwalk...
So cute you could lick it off!
We told mom that we liked staying in the house. We voted for it next road trip!