Wow, this weekend when we were at the park, we saw so many birds and animal life.
We saw.....
robins
cardinals
ducks
tree swallow
chickadee
red bellied wood pecker
downy wood pecker
juncos
cat bird
squirrels
chipmunk
water crane
blue bird
crows
dogs
people
...probaby more that we can't think of.
Mom only got these two pics though....
Red bellied wood pecker. He sure did make some pecking noises.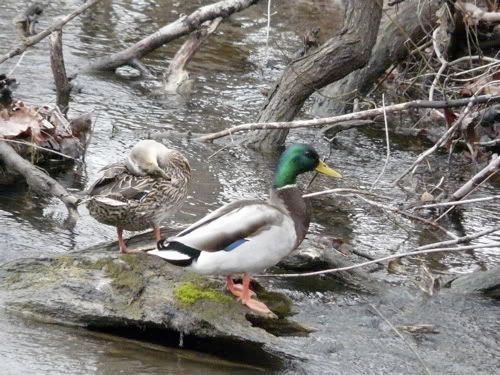 Pair of ducks.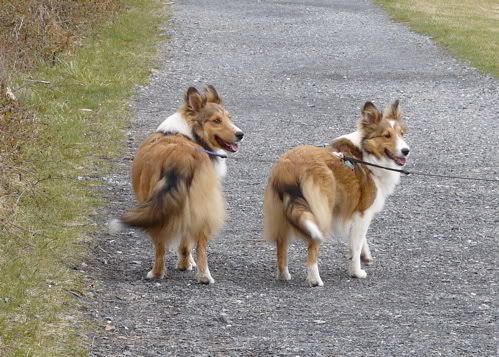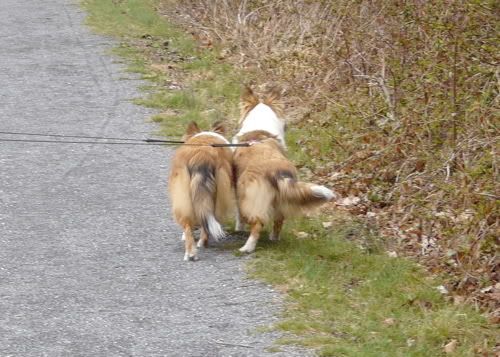 Two shelties, one movement.
Mom also tried to get a cute Easter pic, and this was the best she could get.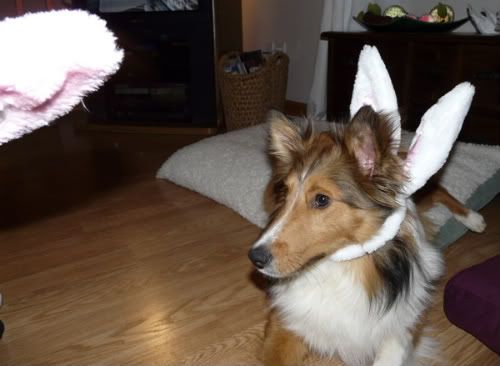 We need more motivation.