Another week of winter and snow. Tried again this weekend to hit our park. Some roads have been opened into the park, but we still aren't able to do our normal trail. There were huge piles of snow for us to tackle, so at least we had something to have fun with.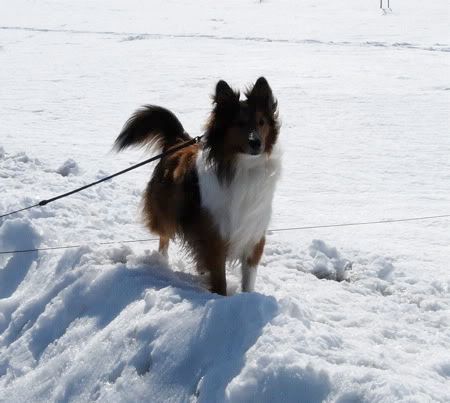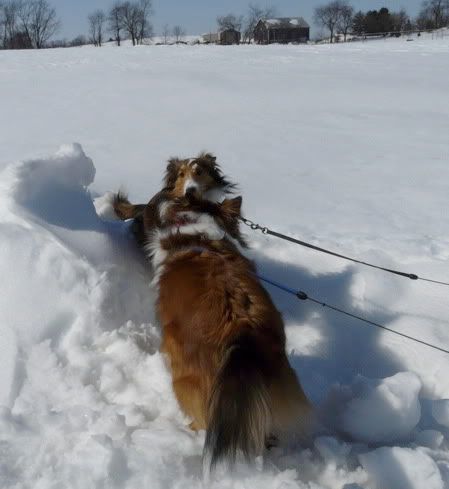 We tried to help mom through the snow, but she held us down.
We were shocked this week too that Lilly ventured outside. Think she has a bit of spring fever.