Yes we are 2 now!! Mom can't believe how fast her babies are growing up! We had a low keyed birthday celebration weekend (well low keyed for us). Grandma and Grandpa came over for dinner, and we had cake!!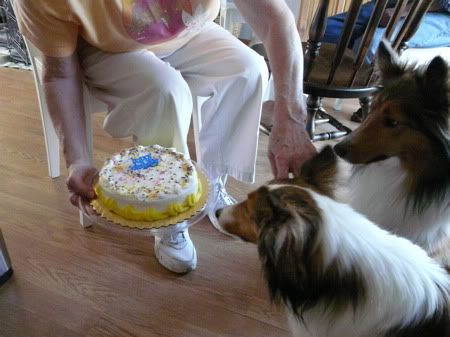 Grandma can we have some of that!!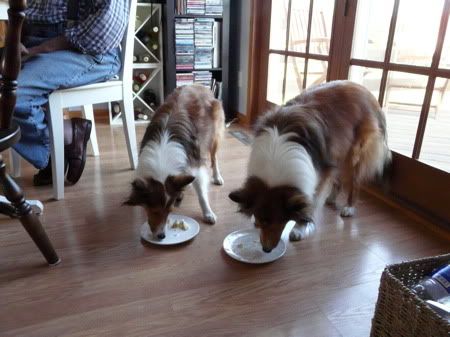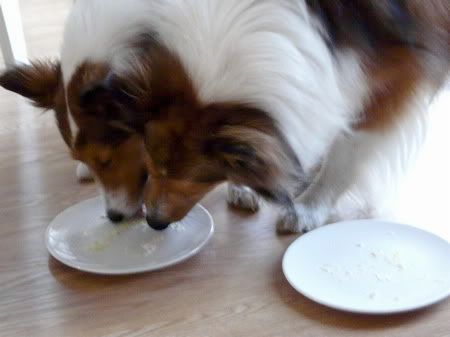 You have any left??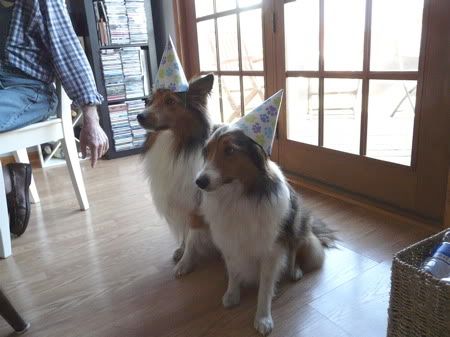 Seriously?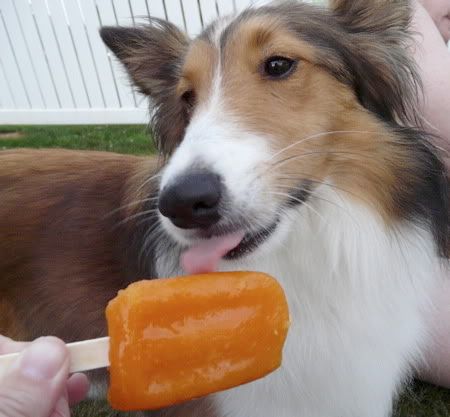 We also had a few treats, and some spa time.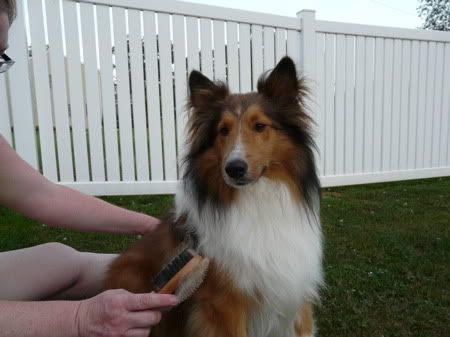 Something else new going on. A momma cat and kitten have been hanging around in our yard. Mom isn't sure what to do for them. Right now she is just giving them food and water.