Sorry we haven't blogged in a while. Mom was under the weather (more like the weather got under her).
We had a training sessions last weekend with Max from Alpha Dog Obedience Training.
Alpha Dog Obedience Training
He came to help us with our walking on a leash (without pulling) and our barking problems (barking at everything!).
The session went very well. Max taught moms how to walk us and communicate what is expected of us. By the end of the session we were sitting out by the road and not barking at the cars. Our walks in the park have gone well also. No more barking at cars and bicycles, nor do we pull. We will keep on working on our lessons!!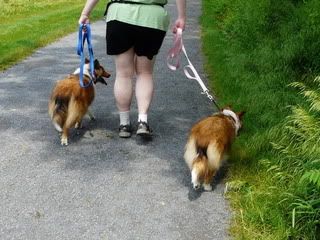 We have also been really bonding with Lilly cat. Everyone seems to be living harmoniously finally! Lilly has come back out of her shell and been mingling with the puppies.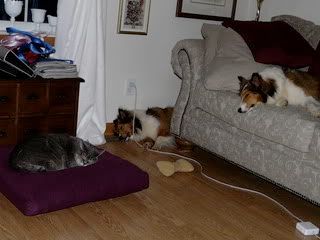 Maybe take some videos this weekend of our progress!!