Last weekend we took some much needed r and r with moms at the beach. It's hard keeping up our daily activities every day - taking a walk in the park, playing in the yard, chasing birds, chewing on bones, napping. We definitely needed a spring getaway. Especially since this was the last weekend dogs were allowed on the beach and boardwalk, until fall. We needed to ride some waves and just hang 10.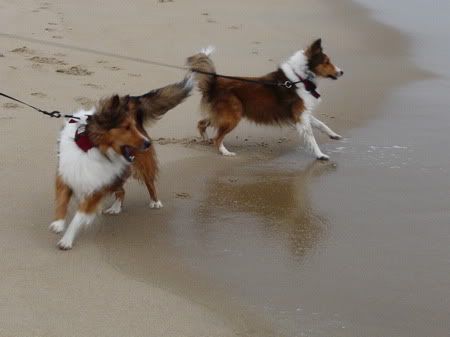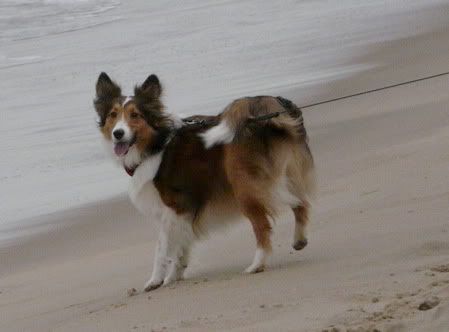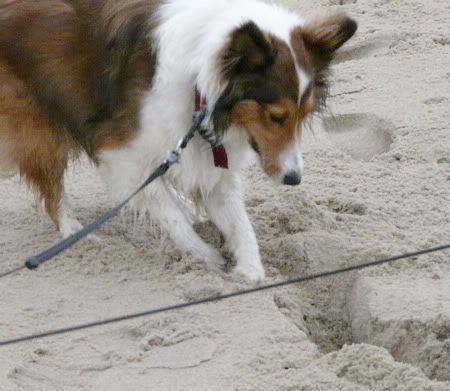 We enjoyed checking out the boardwalk.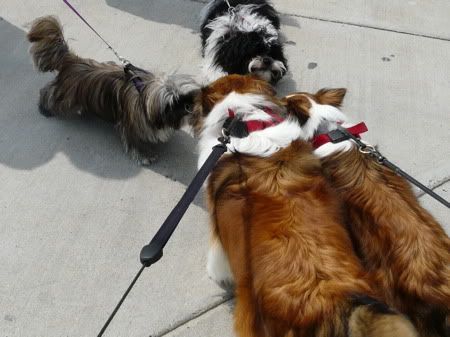 There was a kite festival at the beach. We did bark a "little" at the kites.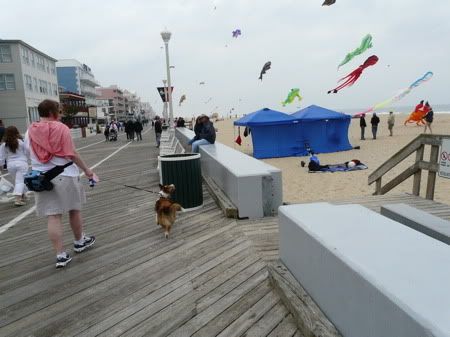 Abby went to get a lick of an ice cream cone, but decided to take a big bite. The evidence on her lips.
We also went to a few state parks in Delaware to do some hiking.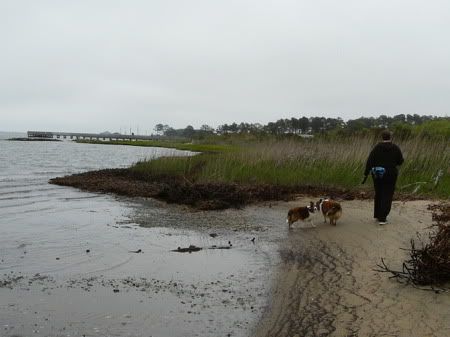 Part of the trail had us having to go across a board to go over a little stream. Abby ran across like a little daredevil. Aiden went across reluctantly, but in the end we all made it over!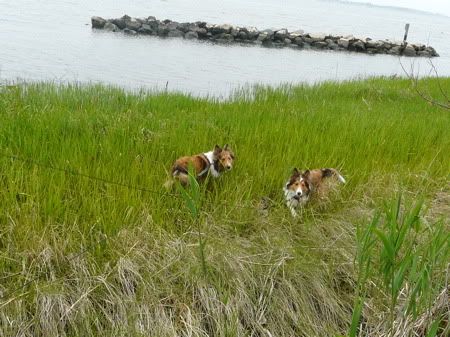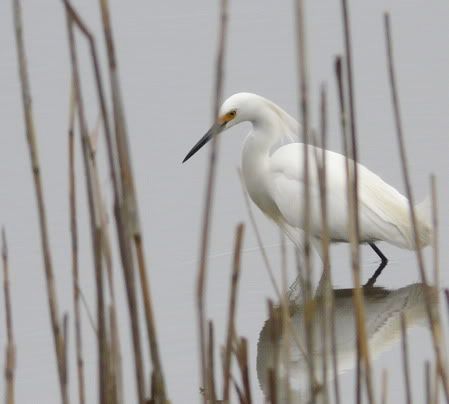 The snowy egret we saw at a wild life refuge.
Osprey nest. We saw the osprey, but mom didn't get a picture of it.
It was nice after long days at the beach, boardwalk, and parks to have a nice hotel to crash in. We enjoyed our stay. Sadly this will be our last time staying at this hotel (a Hilton). They are changing their pet policy to no longer accept pets. It is quite a shame because there were also a lot of other dogs staying at the hotel along with us. Guess we will have to hunt for another nice place to stay. We had a great time though!!
Also, Today is Lilly cat's birthday!!! Happy Birthday LILLY!!