Not much has been going on. Still going for our walks in the park, and working on our obedience commands. Been a few misadventures in the cat litter box. We just can't seem to help ourselves, even when we have been scolded. We have been doing pretty good with our commands at the park. All things in time, huh? We are getting closer to getting our fence at home. Moms got a price quote, that they might be able to swing.
Obedience - watch me.....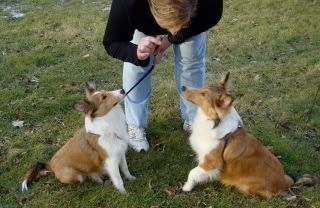 Ok, it works as long as the biscuit is there to watch.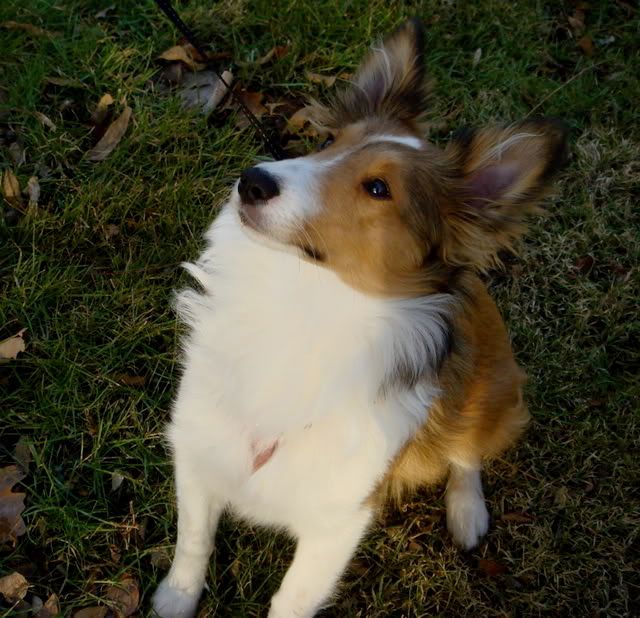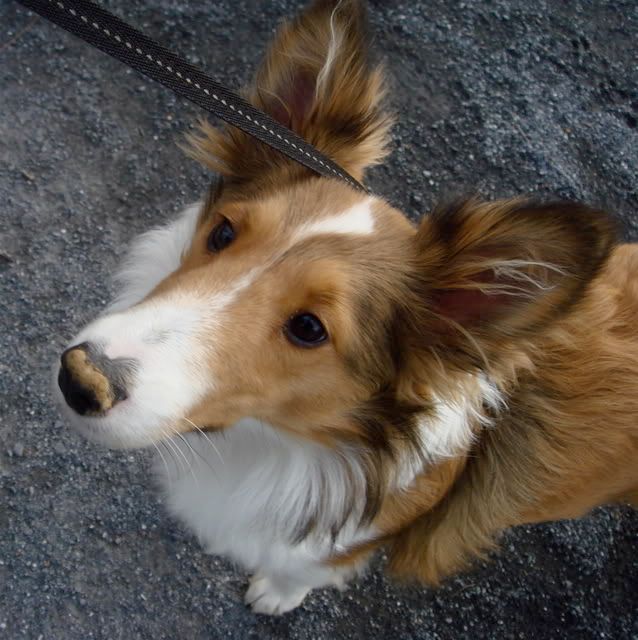 Hum, I wasn't playing in the dirt, why would you ask that?
At attention! This is our German Shepherd imitation.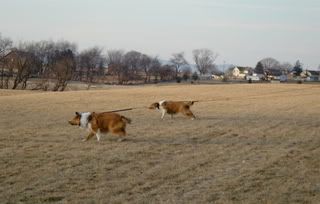 This is our Pointer/Spaniel imitation.